Time to get outside and explore!
Vancouver, Washington and the surrounding Clark County area offer breathtaking views with breathing room, paths less traveled, and outdoor spaces perfect for relaxing among the trees. Bring the family, plan a date day, or pencil in a solo adventure to check out these parks and trails.

Make 15 check-ins by Sept. 30, 2022 to be eligible to win an outdoor prize package. Two winners will be selected at random.

Pass is valid through Dec. 31, 2022.
Clark County, WA Parks & Trails
Mobile exclusive
Instantly delivered via text and email
No apps to download
How this Pass Works

Step 1 - Get Your Pass
This mobile exclusive passport is a collection of outdoor parks and trails to explore during your visit.

Step 2 - Receive Text
Your passport will be instantly delivered to your phone via text and email and is ready to use immediately! There is no app to download. Your pass can be saved to your phone's home screen for easy one-tap access.

Step 3 - Redeem
When visiting participating parks and trails, you must be within .25 miles of the location to make a check-in.
Included Venues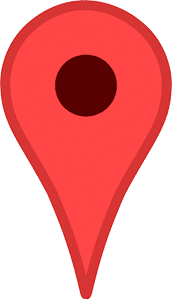 See locations on an interactive map.
Battle Ground Lake State Park
Battle Ground Lake Park is a beautiful park with a crystal-clear lake formed by volcanic upliftings and depressions in the earth. Visitors of the park can enjoy swimming, trout fishing, picnicking, and hiking.

PARK FEES: Discovery Pass Required
PARK HOURS: 6:30 am to Dusk
This paved trail winds eight miles through Vancouver with a variety of landscapes, including open grasslands and heavily wooded areas. Check in on the western edge at the Stewart's Glen Trailhead to start your adventure.
Captain William Clark Park At Cottonwood Beach
Captain William Clark Park provides access to Cottonwood Beach, and also features multi-use trails, restrooms, historic interpretive elements, picnic shelters, and parking lots.

PARK HOURS: 7 am to Dusk
Built in 1876, the picturesque Cedar Creek Grist Mill is the only grain-grinding mill in Washington that has maintained its original structural integrity, grinds with stones, and is water-powered. Walk around the grounds and take in the sounds of the flowing river.

PARK HOURS: Dawn to Dusk
Columbia River Waterfront Renaissance Trail
Spanning from Marine Park past McMenamins on the Columbia, and now connecting to the new Waterfront development, this paved trail runs along the river and is dotted with public art and benches.

TRAIL HOURS: 7am to Dusk
Discovery Historic Loop & Vancouver Land Bridge
The Discovery Historic Loop curves through Fort Vancouver, connecting to the waterfront via the Vancouver Land Bridge. Find historic treasures and cultural tidbits along the way.

TRAIL HOURS: 7 am to Dusk
A five-acre gem in the heart of downtown Vancouver, Esther Short Park is the oldest public square in the state of Washington, anchored at its southeast corner by the 69-foot Salmon Run Bell Tower.

PARK HOURS: 5 am to 10 pm
Evergreen Trail At Columbia Springs
Head to the Columbia Springs Environmental Education Center parking lot to find the entrance to the Evergreen Trail, the out-and-back nature walk surrounded by wildlife and foliage.
Fort Vancouver National Historic Site
Enjoy a stroll around this historic spot, complete with walking trails, a garden, and of course, the reconstructed Fort Vancouver.

PARK FEES: $10 to enter reconstructed Fort, free to walk around
PARK HOURS: Dawn to Dusk

Time to go to the beach! Located along the Columbia River, put your feet in the sand and enjoy the slow waves along the shore.

PARK FEES: $3 for car parking
PARK HOURS: 7 am to Dusk
Klineline Pond At Salmon Creek Park
Located at the eastern end of the Salmon Creek Greenway Trail, Klineline Pond is a fun place to have a picnic, go for a swim, or spot ducks from the dock.

PARK FEES: $3 for car parking
PARK HOURS: 7 am to Dusk
Travel east from Vancouver to find Camas' popular Lacamas Heritage Trail with lake views and towering trees.

TRAIL HOURS: 7 am to Dusk
Clark County's oldest park features towering Douglas firs, clear waters of the East Fork of the Lewis River, a walking trail, and plenty of room to breathe.

PARK FEES: $3 for car parking
PARK HOURS: 7 am to Dusk
Moulton Falls Regional Park
This 387-acre park, at the confluence of the East Fork of the Lewis River and Big Tree Creek, features two waterfalls and an arch bridge more than three stories high.

PARK HOURS: 7 am to Dusk
Ridgefield National Wildlife Refuge
Find the Carty Unit where you can access the Refuge Office, Cathlapotle Plankhouse, Oaks-to-Wetlands Trail, and the seasonal Carty Lake Trail.

PARK FEES: $3 entrance fee, Refuge Pass required
PARK HOURS: 6 am to 8:30 pm
Salmon Creek Greenway Trail
Find the Instagram-worthy view of Mount Hood (on a clear day) about a half-mile in from the west trail entrance located on NW 36th Ave in Vancouver's Felida neighborhood. Continue on the trail for more wilderness wanderings.
Put your feet in the sand, set up a picnic on the grass, enjoy a stroll along the wooded trail, or simply soak in the scenery.

PARK FEES: $3 for car parking
PARK HOURS: 7 am to Dusk

Vancouver Waterfront Park
With the Grant Street Pier as the focal point, Vancouver's newest park on the west side of the Interstate Bridge offers open green spaces, state-of-the-art design, and a playground along the north shore of the Columbia River.

PARK HOURS: 5 am to 10 pm
Whipple Creek Park's primary feature is 4.3 miles of trails that navigate through 300 acres of massive Douglas fir trees and mossy green forest bottoms.

PARK HOURS: 7 am to Dusk
Situated on the bank of the Columbia River, this 12.5 acre beach park has picnic tables, a paved walkway, and views aplenty.

PARK FEES: $5 for car parking
PARK HOURS: 5 am to 10 pm